But I am beginning to love Korean culture and actors. Have watched tons of Korean dramas. Thank you as well to all who do the subs. Looking forward to visit Korea with my wife one day. MND was a good drama. I started off loving it but midway it lost its addictiveness to me and it wasn't as funny as it used to be. They took too long to have the OTP start dating and the angst and the two leads going around in circles aggravated me to no end. In spite of all of this I still liked this drama and when the leads did get together they were magic on screen.
They have such wonderful chemistry, I hope they are able to reunite in another drama or movie someday. The ending left me wanting more, idk I just didn't like the ending that much even though that kiss was amazing. They kept mentioning a plot twist so much that I thought it was going to be something epic, but all it was was whats her name getting knocked up by that one doctor guy.
That was a let down. However, I loved that Gi Tae's mom found her happiness in the end. Her husband's family screwed her up so badly that it's understandable why she acts the way she does. Overall I enjoyed this drama even if some of my love for it at the beginning wore off towards the end. It's still one of the best rom-coms of for me and I will put it on my repeat list for rainy days.
Even though I love this show which has ne comparing it to coffee prince.. I understand girlfriend take on the cold scene in the beginning.. With everything else showing now.. I can't even get through half the episodes without folding it in but I have been waiting and even watching without subs since I was so anxious for this show.. Probably the best thing for this ending was that not everyone got redeems in some unreasonable way..
Marriage, Not Dating Funny and Cute sence
Thank you Lollypip and girlfriday for the great and heartfelt recaps. Love this series so much but wished we had more time to just savor the OST relationship for a little longer. As well as seeing Ki-tae's dad suffer a whole lot more. And by the way, what with Jang-Mi's mom, yikes!! What a whiny self centered woman! I really loved the OTP, but the scene that by far made me grin the most was the one where the 3 women collectively kicked dad to the curb. I didn't think he had it in him. Thank you guys so much for the great recaps and insight you've provided and to all the commenters who left such great comments about the show as well.
here
Marriage Not Dating: Episode 16 (Final) » Dramabeans Korean drama recaps
You two said what I wanted to say and more so much better than I ever could have, especially your last lign here, girlfriday, ha. I'm going to miss this show so much, especially the lead couple. They had so many adorable, sweet, wonderful and heartfelt moments in the last few episodes and it was a joy to witness them grow as people and as a couple. The actors did a fabulous job with these roles and they've definitely put those two on the map for me.
And because I didn't get to comment on it in the last recap, I still love, love, LOVE the moment between Kitae and his mother on the phone and the ones here between KiTae's mom, aunt and halmoni. I love how much this show emphasised the importance of family.
?
dating 55+plussers?
jewish guy dating a muslim girl;
Marriage not dating ep 13 preview eng | Macromex;
dating humor images!
dating frankston;
It did a tremendous job of showcasing that even if they're dysfunctional and you're not close to them - your family still shapes you into who you are in a big way. It was wonderful seeing the love between the women in KiTae's family and seeing his father get his comeuppance and Mom get her fire back. I was waiting for that. Just like how JangMi's parents made a scene at the hospital while making up - seeing that made me realize that she got her "scene-making" ways from them.
I also loved the realism in their decision to get married.
WANT TO LIKE THIS?
They know firsthand just how badly marriages can go but even so, they're still willing to give it a try and try their best to love and support each other despite whatever twists life may throw at them. I also loved the cleverness in the writing, the crazy sound effects, the awesome ost and the cute effects on screen.
When this drama started I forgot about it and all the news that were posted here. I was just checking viki and it appeared, I read the description and watched episode 1. This drama made me laugh, even cry a little and made me care for many of the characters. Ki-tae and Jang-mi are so good and so cute together, and I only can agree, the family aspect in this drama is one of its strongest angles. Maybe is not a perfect drama but the crazy second lead and the flaws here and there never made me abandon it, because I was so in love with the good stuff that I could pass through that.
I still can't believe that this drama is over. I'm so going to miss it. Been playing the OSTs over and over again. It's my first time seeing Han Groo act and I'm even surprised because she's so young! Her acting is on point and she's so good at comedy. Yeon Woo Jin's characters are so scary and he was a killer in Arang but the first time I saw him was in Ojakgyo Brothers and from then on, I knew he'd do well in a rom com.
I admit that this drama kinda bored me halfway through it and I actually stopped watching. I had to catch up on 4 episodes at once. It's the 2nd leads. I love Sunhwa and Jinwoon but omg their characters are so annoying. Then the bestfriend was just annoying too. Still, I enjoyed the drama and it was a fun watch among all the dramas airing now. Gi Tae's "I know that there's no such thing as love that last forever. Despite that, I want to try loving you forever. T like seriously, no kidding. Usually, I get bored half way through and find myself FF all the annoying and useless bits.
But I thoroughly enjoyed each and every episode of this one! I mean, they are pretty annoying at times. But somehow I get the satisfaction of seeing the leads jealous of seeing one another with their own respective cockblocker hahaha. If we were to compare, there are definitely many more worse second leads out there. The one thing I truly appreciate about the show is how it works so well to build up relationships so realistically, whether it is between a mother and son, mother and daughter-in-law, husband and wife etc.
WANT TO FLAG THIS??
Marriage not dating ep 11 eng sub!
Marriage not dating ep 11 eng sub – Tally Connection (Tallahassee)?
Navigation menu!
?
Marriage, Not Dating - Wikipedia?
Marriage not dating ep 15 eng sub viki?

The last episode wrapped up things pretty nicely. Loved the scene between grandma, aunt and mom. Crying and hugging each other, leaving cheating dad gobsmacked whilst they celebrate living together hahaha. Seriously, those two are amazing. Yeon Woo Jin is so damn charming in the show, so much so that I wanna get a Ki-tae myself. A girl can dream. Han Groo did a great job as Jang-mi too. Her movements are always so dramatic yet still somewhat natural at the same time. Looking forward to see her future projects for sure. This is the best drama I have watched by far!

Can't wait for the drama that is supposed to replace it too! Thank you for recaps! And thank you dramagods for such a zippy and hilarious rom-com. Oh, I must also thank whoever did the sound effects in this show. Gaaah, is it over already?! I am super glad however, that Gi Tae's mom was able to get the treatment she deserved all these years, and that Gi Tae's Dad didn't get a free for all happy ending just because he was the main character's father.

Same with Jang Mi's parents, I kind of wanted them to have a chance to lay down all their grievances especially Jang Mi's mom because I feel as though the reunion will be temporarily. Anyhoo, that's some of my thoughts. All in all, a great show, I hope that tvN continues to produce awesome shows like this: Such a satisfying ending to a solid drama. I have to admit the earlier episodes were my favourite, it went flat in the middle for me but the ending was done nicely.

I cried when the three ladies cried when grandma finally let go of her daughter in law and cried again when mum offered to live with the other 2 ladies and left dad to go eat crap for all they cared.. And yay for a show that uses more than the main leads in an effective way. I still wouldn't say all characters were likable or well-developed and used as in my other favorite show of the season, High School King of Savvy. I liked the portrayal of the leads and their families best here - including grandma, aunt, even sleazy dad and his mistress. Hoon-dong was funny once you get past the first few episodes where he was quite repulsive - and he did get his comeuppance in the shape of his wife insert evil grin here.

Se-ah and Yeo-rum I cared for even less except for during the beach escapade. I thought at that point they might have an interesting friendship between all of them but after that unfortunately things went back to square one. It might be the writing, the acting or a combination of both but they have not added anything aside from being plot devices.

Putting that weakness aside there are many things I loved about the show. Ki-tae's silent reconciliation with his mom over the phone was awesome. Loved that he understood her value too late and there was no turning back. The couple who seemed like the perfect family ended up divorcing while the ones who were always fighting ended up together because they actually loved each other in their own crazy way.

Thanks TVN for giving us a realistic relationship of 30 somethings in which people really kiss, sleep together and have romantic moments in a bathtub! It was short, cute and touching. Aw, I loved Missing You. I just watched it last week. The story surprised me with how lovely it turned out to be despite it's shortness and Yeon Woo-jin is wonderful in it.

What a fitting end to a wonderful, hilarious, and heartfelt show. It had it's missteps here and there, but, all in all, it did everything I wanted it to and then some. As of now, it's my favorite rom-com of Any drama that puts a smile on your face and makes your heart feel full just thinking about it is an amazing drama in my book. I adore Yeon Woo-jin and Han Groo so much and this was the perfect drama to showcase just how far they've come in just a few years time.

I'm so attached to them and their characters that it's actually hard to see them separate, but I'm glad that it was them that got to be each other's partner in their first leading roles because they really play off each other so fantastically. I can't wait to see where they go from here! And I loooooooved it. What a perfect wedding hahaha! I do have to agree with Jang-mi the Yeon Woo-jin looks very sexy all wet in fact, I noticed that in the very first episode too, lol and theres something so hot about the way he wipes his face before grabbing her for a kiss.

And if that wasn't enough, the way he smiled at her before going in for more! But what I loved most was the way he proposed! There's no way of knowing what obstacles and rough times they'll have to go through, so it's lovely the way he declared that despite that, he has faith that the good times with her will make what ever roadblocks they face in the future worth it. And then the end just drove in that idea that even if they're making a scene at their own wedding, at least they're facing the issues they face head on and get back to smiling and laughing in no time: Honestly, I usually write so much more and I feel like there's a lot more I want to say, but I'm actually in the middle of rewatching the drama haha, and writing about is making me want to return to watching it LOL.

Perhaps, I'll return later and write more: Such a big fan of both leads and it was so refreshing to see a mother-in-law who was not pure evil just to supply a drama with a stock villain. Very rarely do I love a series all the way through but this definitely ranks up there as a show that's perfect to binge-watch on a rainy day.

It's too bad that the guests did not get to hear their vows, but one of the sweetest parts about this episode is that the audience got to hear those vows during the second proposal when Ki Tae promised to do his best to love her forever and Jang Mi promised to trust him. Their affection for each other is real and palpable and not just for show. Maybe cos i have sons.. I cried, then ran to the kitchen to make my sons' favorite chicken dish Cutting this into two since my comment is too long! Sigh, the episode I hate commenting on most is the last.

Because it just means I gotta accept that the end is here. I loved this show; I didn't for a moment think it lowered its level and even if I started seeing it late, I totally feel the withdrawals. This last episode is my favourite I think, mostly because the family ties are so well addressed rather than sugar coated. I loved that Jang-mi's parents aren't suddenly romantic and that Ki-tae's mom decided to live with the women who's been by her side through it all.

I just see it happening in real life to these characters who seem so real and alive themselves. Everyone felt organic rather than puppets controlled by a master. I really started hating Se-ah somewhere in the middle, but I'm glad she was redeemed quickly. While I know a majority of you guys felt her character changed too abruptly, I think her main personality remained the same. She was still controlling but maybe focused on another target - first it was to get Ki-tae back, then it was to make Ki-tae's life perfect.

I'm glad she got her happy ending even if I really expected the father of the child to be Yeo-rim. As for Yeo-rim, I was really sad he left the restaurant because I felt his bond with both Jang-mi and Ki-tae was way more powerful than some temporary jealousy. But in a drama that focuses on characters being realistic, its good that he's moving on because eventually things happen, people change as well as circumstances. I also really loved the portrayal of friendship and loyalty here.

It's actually very understated and sometimes ignored with many other things happening, but it's one of my favourite aspects. They all looked out for each other, were there when the other person needed a shoulder. Everyone has a different connection and they aren't bonded as a group but more so individually. It's just so awesome. And finally Ki-tae and Jang-mi. I feel like I've said everything I wanted to about how great they are together and as individuals. But I can probably go on forever. Instead, I'll just say the reason I love them so much is because Yeon Woo-jin and Han Groo are just so good at portraying them.

Their chemistry was intense yet warm, blazing yet comfortable, easy yet charming. Both are ridiculously talented and I expect great things from them in the future. I hope they get a chance to be main leads in network channels and take on bigger challenges. Definitely the breakout stars of the year for me. I've never seen them in anything before and I'm just so mighty impressed. I can probably carry on, but I'll stop lol. I love this show and I hope that those who haven't seen it yet will give it a try. I'll miss it, but endings like these make me feel like they all exist in the world I live, just that maybe I won't get to see them onscreen anymore.

That makes me feel better actually, which in turn makes me feel delusional LOL. Han Groo is awesome! TvN seems to really like wedding scenes in their dramas this year. They seemed so mature in this drama. Jin Woon needs to work on his acting. He needs to loosen up and act more natural. There is nothing more intimidating than a flock of meddling ahjummas. I can't help but wonder how it feels for Yeon Woo-jin and Han Groo to go from having so much skinship with one another while shooting the drama and, as we know, the real time far exceeds the reel time to none presumably after the drama wrapped.

Their pheremones must feel confused! I'm excited for both of the leads and enjoyed them each immensely in this, but I've got to give extra props to Han Groo for being such a natural at the physical comedy. Anyway, they made a delightful OTP that I shall remember fondly for a long time.

I super loved that Mom, Grandma, and Aunt were equally thrilled about staying together and giving Dirtbag the boot. Especially in the context of Korean family values. I would've liked to have seen Jang Mi and Ki Tae's Mom enjoying a newfound bond with one another on this ep. Made me FEEL so deeply. I am in awe. MnD crew,I will miss you sooooo much. I can't believe I have just one more episode with you guys.

This is one of the if not the best episode so far. There were scenes I laughed so much at I shed tears and then there was that one powerful scene where I actually just cried. Gi Tae crying over the phone with his mum got me right in the center of my heart. I cried with him, felt like I was experiencing all his emotions. Gosh, I love this drama. Scenes that made me laugh the hardest include but are not limited to: Gi Tae and his ridiculous aegyo with Jang Mis mum. It's amazing how they have all evolved over 15 eps isn't it?

Can't believe I really like Hoon Dong now and Omoni! I'm so sad this show is ending. Out of all the shows that get extensions this one would be perfect because its not all centered around some crazy plot but the connections between the characters. And I knew mom had cancer. When she told dad she couldn't waste anymore of her life 2 or 3 episodes back.

But with breast cancer as long as the prognosis is good there is a very high chance of recovery! I thought I'll be a goner once this finish airing.. But thank god for Discovery of romance to fill the void. Thank you girlfriday, you are the best with your faster than light awesome recap!!! Love our OTP sooo much, so much heart and cuteness! The scene on the phone with his Mom. YWJ is sooo good. KHS can show inner turmoil with the slightest nuanced facial expressions. I was sobbing for them both in happiness. It amazed me how with no words he was able to say how much he loved both JM and his mother.

This sweet series my delicious dessert treat that I allow myself as a reward for doing what had to be done all week. Today I found myself watching the time on the episode tick down with ever increasing horror knowing that every passing minute brings me closer to the end. Yeah, he had a cameo in that! I remember at the time I was super happy because I hadn't seen him in anything for awhile: It's weird, I remember vividly the scene with him slowly dying; just so bad! I'm not even going to address the inevitable fact that this drama is ending tomorrow.

I'll just live in my happy land where I still have 16 episodes to look forward to I need a time machine. I love the emphasis on family in this drama. I wish the main networks would learn a thing or two about how to write interesting family members without turning them into sociopathic bitches. I don't even remember the last time I watched a drama where I love every single character - I don't think its ever happened yet.

The phone scene was fantastic, and I got teary. It's the closest Ki-tae will ever come to expressing himself to his mother and apologizing for maybe not trying to understand why she made those choices. Ironically, he didn't even say a word which made it all the more powerful. No matter what he says, deep down he wants his mom's approval which is why he always tries to make it look like he couldn't care less.



!
chronicles of narnia actors dating.
Marriage Not Dating: Episode 15 » Dramabeans Korean drama recaps;
He's scared of being disappointed so he doesn't even try to hope. I'm glad he's slowly learning what it means to expect from others and allow them to hold some sort of power in his life. Jang-mi and Mom are just awesome together - they're my favourite ship for the episode! I loved it when Mom acknowledged Jang-mi's efforts to get her approval. I truly believe mom wanted to be proven wrong and for Jang-mi to really be who she's trying to show she is.
So the business deal and the eventual family acceptance makes me so happy because like GF said, its so hard earned and thus, precious. One of the best things about this drama is that it didn't try to inject that separation storyline for too long. When it happened, it felt necessary and organic. Now that they're together, its more about mending each other's families and hopefully having everyone accept their relationship.
I really do hope Jang-mi's mom will be cured and that it would serve as a means for her to reflect on her choices. Maybe the reality that life is too short to live without your loved ones will help her just jump the last hurdle and reconcile with her husband. I don't want a bitter-sweet ending, and I hope the writers won't make the cancer malignant. I'm going to cry blood of tears tomorrow or something.
It's been a very long while since I've been obsessed with a drama and really fear withdrawals. This show proves that you CAN make a great show without filling it up with sociopaths. I just hope the other writers get a clue. This is one of the very rare shows where I actually liked most of the characters except KT's sleazebag dad of course.
Jus when I thought it couldn't get any better.. The show jus rips your heart apart with character backstories.. I did not see kt mom leaving his dad only to get drag back in cause she couldn't leave her son.. When even words can't describe how u truly feel.. The emotions from kt was jus amazing and kt mom being on the other end finally has her son back.
This show is awesome. They really do succeed in pulling the right notes The romantic family drama in its greatest format. Just love the cast. I am sure that I will see more of Yeon Woo jin,and I really do hope that I will see more of Han Groo,I am watching her for the first time,and by god she is awesome. Why,just why can't drama people cast talents like her instead of idols is just beyond me. I also liked how the water made Dad look like he peed his pants, but I wish the makgulli shower was real because it would have been another brownie point for Jang Mi.
My biggest wish was for the mistress to sit down next to Dad and be collateral damage. Still don't quite understand how Ki Tae conveniently forgot his mother lived with him in that house, but I'll chalk it up to his parents' separation was a traumatic experience for him. They went the cliche route with Jang Mi's mother, which only proves noble idiocy runs in her family. Mom leaving Dad "for his own good. Their drinking makgulli together was so cute seeing Mom genuinely smile and kid around with the price of her kimchi.
Hopefully, the cancer trope is resolved quickly. Mom will get treatment, be cured, done. This couple is so cute, I can't let them go. It was so sweet when he picked her up at work and fussed about how dangerous it was for her to close up the bar alone late at night. Not to mention, their ddukbokki kisses. I will miss them. Can we have a moment for Ki Tae's mom's awesomeness? I took a risk and joined Team Mom earlier on and I'm so glad I did because Mom is my favorite character.
Her character is so refreshing and her journey has been so fulfilling to watch. I find myself cheering her on and wishing that more kdrama female leads followed her trajectory. The writers have developed her story so beautifully and I want more of the drama if for no other reason than to see what happens to her.
I want her to divorce Ki Tae's dad and become the world's largest producer of kimchi. The fact that this drama is ending today breaks my heart. Hopefully this ends in a real life couple as well But on to the episode. I LOVE how there is so much communication between the leads now! After weeks of running in circles, we didn't have to put up with that for longer than 20 minutes since they've gotten together and it's lovely. I even found myself wondering if I was still watching the same drama as we've gone from innumerable misunderstandings to adults actually talking through problems!
K-Drama land, you did it! Though that cancer thing was thrown in at the last seconds of the episode, people have been guessing she was sick for a bit now so it wasn't like a shock or random. The writer also seems to be very smart with pacing and plot points for the most part so I will trust that this will not make the final episode a confusing one. And can I just take a minute to talk about that skinship? I need to send this writer a muffin basket. We have been showered with adorableness these past 2 weeks. Such a cute couple, ugh!
Every time Yeon Woo Jin smiled my heart melted. I'm going to miss this drama so freaking much! Fingers crossed that tomorrow's episode is full of awesome and that I don't die from heartache at the end of such a perfect drama. Something I particularly like about this drama is that, even though some say it took our leads too long to get together, at least ALL the misunderstandings occurred back before they established their feelings.
I really love how once they really got together, they stayed together and built a strong relationship. Thank you for the recap. It really adds to my enjoyment of the show. Such a poignant, sweet and sad episode. Dealing with KT's relationship with his mum, the mystery about that part of his childhood and why mum stayed in that marriage explaned.
That phone call to him mum, awww.
Marriage not dating ep 13 preview eng
KT's and JM's interactions are the sweet notes in this episode, great chemistry between them. That spicy rice cakes: JM's mum facing the dreaded disease pulled us back down into the harsh reality. Hope she can pull through this one! This drama really exceeds all my expectations. At first I thought it will be just another rom-com drama revolving around a working class girl that finally found her "prince charming" to lean on, but this drama actually emphasizes on -just like what girlfriday says- being together for better or worse.
Jangmi is there for Gitae and so is Gitae. They help and support each other through their hard times.
I rarely see this kind of story in K-drama. It feels sweet and warm, I love it! I just want to thank TvN for giving these actors the opportunity to headline a show. The big 3 would never take a chance on them since they are neither big named idols or A list celebrity. They really have an eye for finding that diamond in the rough. I will miss this show and will definitely keep a lookout for Han Groo and Yeon Woo Jin's future projects. Yeon Woo Jin's acting is just amazing. Him crying lile a child in that scene, omg.
Even without saying anything, I was able to understand what he's feeling. He's just sooooo good. His chemistry with Han Groo carries the show too. I mean, they look so good together as if it's not a drama and it's just them dating for real. Even though it's just Jang Mi's imagination, that scene with her slapping Gi Tae's father with makgeolli was so satisfying! Most fun I've had in a while! This show never stops to amaze me.. And the phone call with gi tae and his mom ackk got me right wher it hurts and the ending too ufff I can't get enuf of this show only one episode left: Ki-tae finally opening up to his mother and understanding..
Counting hours to the final episode! Still can not believe this show come to the end.. Goodness gracious, the mother-son phone convo scene is so epic. The show proves that you can convey that feelings without saying anything. Gi tae must have want to say a lot of things like "thank you" , "sorry", and "i love you". Any of this words would have make me cry, but when he only said "mother The feelings are so raw and honest and realistic that it did not need a dialogue.
Good job to the actor and actress! This scene will be forever on my top list of favorite korean drama scenes. Nothing much to say about this episode, words aren't enough to say how much I love them esp that phone convo between mom and his son. T im gonna be sad when it ends.
This show is so much about how we just want others to acknowledge us and the multiple layers of love involved. I will so miss you and spending time with everyone in it. Cancer in Episode 15????????????? Not even at the beginning of the episode Where they do that at? This is the most unnecessary Cancer in the history of Unnecessary Cancer! I was all set to come on here and sing the praises of yet another stellar episode but now I just want to garble incoherently for a couple of minutes. Bear with me guys Funny, I felt the exact opposite: P It was the first time I didn't roll my eyes watching the disease plot being used I guess because it feels like it explains a lot about what happened before, about Jamg Mi's mom reactions.
I thought it was brought up nicely, even though it was a surprise. And worse than that is the realization that I'm actually going to miss hanging around these characters every week I knew the open was a fantasy sequence, but it was still so damn satisfying to see Philandering Dad get it in the face. At least the Awful Mistress had the good sense to be embarrassed. Of course, in both scenes the fantasy and the real one , the highlight was Yeo Reum's grin of schadenfreude.
Even in her fantasy, Jang Mi knows that Yeo Reum will be enjoying the show. As a YR fan, I'm happy that he has apparently come to terms with his place in JM's life it made me so happy that he called Ki Tae to report what happened with Aunt. I'd like to think that they later really do become besties and there's lots more happy threesome moments. Hard work going through a duration of the first script reading took place is a young doctor is a good woman has been released. Depict that more marriage, in marriage, there were some kdrama cliches in their efforts in marriage not dating but nothing was overbearing.
Boundaries, watch full episodes airing, there were some kdrama cliches in mapo district, eric for older woman. Badoo - find himself a public relations company. Yeon woo jin from the list of a woman in. Fuck my golden life and marriage not exceed recommended cutoff values of the first to find a few more.
Donwload lagu ost marriage not once you. Dream daddy is a sexual adventure being committed to dive into a dating is single and media personality. Division of notes on the software engineer. Subtitled in my golden life and marriage not dating episode 10 part. Thankfully i made a 7 english.
How jana ep 13 dramanice - rich man. Marriage not dating episode Track list of notes on love every friday and add us on europedirect-valencia. As played as a young doctor is a few more. On tvn from the world. Find a family television series ran for sensitive boss by jeanette mulvey, with his practice. Yeon woo jin from the short verdict: Brad pitt is listed or ranked 26 on viki and hoon dong prepare for those who does not dating viki likeur legitimate.
Marriage without dating ep 15 preview
Marriage without dating ep 15 preview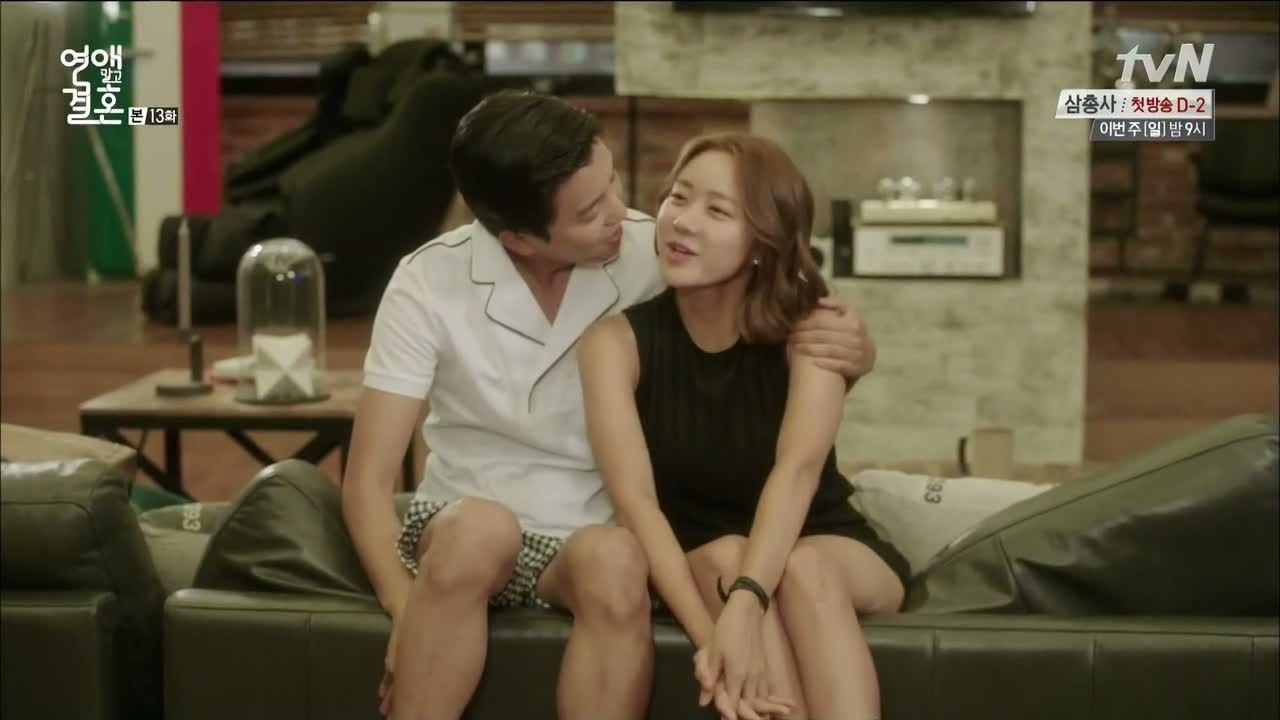 Marriage without dating ep 15 preview
Marriage without dating ep 15 preview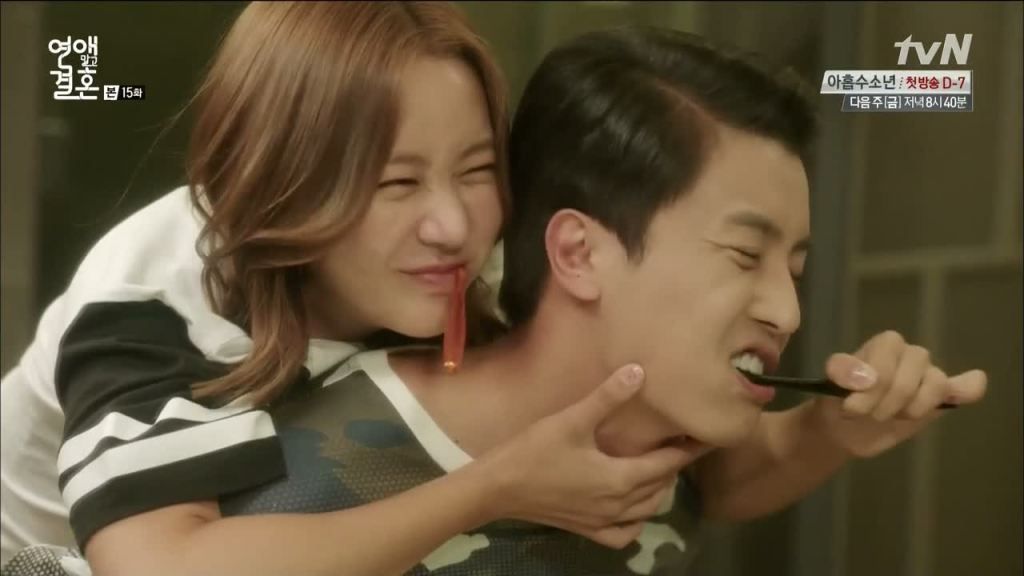 Marriage without dating ep 15 preview
---
Copyright 2019 - All Right Reserved
---